Piyush Soni
Founder & CEO
Piyush is the founder and CEO of Epitome RS. He has over 10 years of experience in the market research industry with a strong background in insights and operations. Along with being responsible for key decisions related to the organization, he drives online research, project management and operational efficiencies. Piyush is a great team leader who provides guidance and support to the team at every stage. And works with a problem solving attitude that eases the challenges faced by the company.
Asmita Mishra
Co - Founder & CMO
With over 9 years of research experience, Asmita has co-founded Epitome RS and currently works in the capacity of CMO for ERS. Having worked extensively in qualitative research across various sectors , Asmita has the ability to connect and engage with consumers to cull out meaningful insights for the client. Dedication, risk management, spontaneity and analytical thinking are her strengths that complement her passion for research and help in delivering solid research outputs.
Jitesh Lohar
Vice President- Business Development
Jitesh's primary role is Business Development and designing solutions for clients basis their needs. He is responsible for India and UAE markets for the company. He has vast experience of Client Servicing and Business Development. He has been involved in designing and executing Quantitative and Online Researches for some major clients across the globe. Jitesh's ability to handle complex projects along with being responsive and flexible is a delight for clients. And his polite, sociable personality and fast learning ability makes him a great asset for the team.
Pallavi Pandya
Vice President- Consumer Insights
With around 15 years of experience, Pallavi is a skilled consumer insights professional. She oversees the consumer research vertical at Epitome RS. Her experience on both agency and client side, across various industries puts her in a unique position to understand the client's business issues and provide solutions to meet them.
Deepti Kamble
Director- Consumer Insights
Deepti has over 16 years of experience in the field of market research. As a Director - Consumer Insights, her role involves looking into end-to-end qualitative and quantitative studies. Her experience allows her to understand how market research can make a difference to a brand, product portfolio and how research can empower a certain idea to capitalize on its potential.
Bradley Wood
Sr Manager- Business Development
Bradley is a professional with over 7 years of experience filling diverse roles in the market research industry and is currently operating as a Business Development Manager at Epitome Research Services. The role allows Bradley the opportunity to utilize all his past training and experience to provide knowledgeable support to his clientele and colleagues.
Bhushan Basarkar
Digital Product Designer
With his technical expertise in UI/UX and system design, Bhushan brings his keen sense of design, creativity, and problem-solving to the team, this makes him the go-to person for any project concerning system design or product design in the company.
Karthik A Shah
Head - Operations
Karthik comes with a vast experience in Market Research where he has worked with different level of Operations team within the organisation. His key responsibilities includes to manage the team and execution of project among both Quantitative and Qualitative. Since being from a Market Research Background he has been actively involved in looking after the projects to ensure the projects are successfully executed. He works among all verticals i.e., B2C, B2B, Healthcare etc. He believes in himself and looks to be an asset for the company by giving the best in himself. Karthik holds a graduation degree in Marketing specialization.
Jury D'costa
Sr Manager - Client Servicing
A familiarity of over 6 years in Market Research Industry. A traveller who makes a long journey (as hiking through mountainous places), Outdoor recreation, and find new adventurous along the way. Jury have an experience working in sector ranging from Business process outsourcing to Marketing Research. Nothing satisfies her more than meeting new people, developing new relationships, solving problems, Analysis and contributing to the overall growth of a business.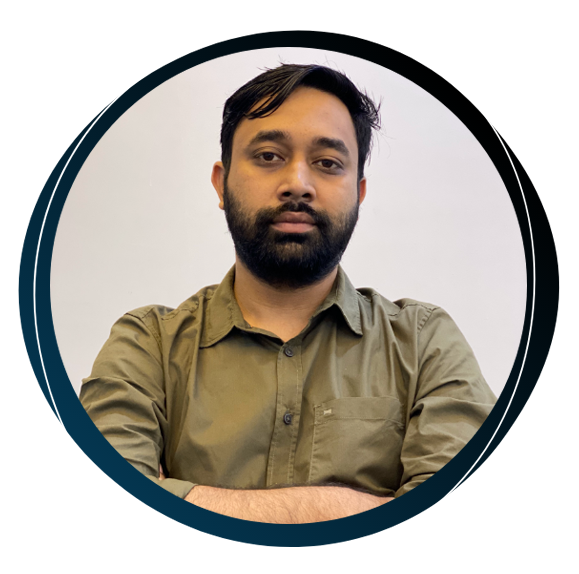 Mohideen Mohamed
Sr Manager- Operations
Mohideen has an extensive experience of over 6 years in Online Market research. Since the time he has started his career he's been a part of project management and client servicing team. He comes with a background of MBA in Marketing and has an ability to focus acutely upon the client's objective. He's focused, dedicated and time management skills helps team to plan the completion of projects efficiently. He act as a coordinator and SPOC between research, Operation, finance, and vendors to ensure smooth execution. He Participate in project aligndment meetings and execute the project as per the design.
Chetan Chauhan
Sr Manager- Operations
Chetan is the Operations Manager of Epitome RS. He has 10 Years of experience in market research and has quite a bit of experience in operations, survey designing, and programming. Chetan is work as a team and a strong team member. He is standing with the expertise to drive smooth and hassle-free execution of the process.
Siddhanth Bhattacharya
Digital Marketing Manager
A content-hungry & curious soul who believes in the philosophy of Imagine, Gather & Create, Siddhant comes with the experience of 4 years in the Direct and Digital Marketing domain as a Campaign Strategist and brings this experience & creativity to the team.
Kajal Shinde
Sr Manager- Finance
Kajal is pertaining the role of Accounts Manager in ERS. She is transforming herself from fledgling to accomplished professional in the field of Accounts and Finance. Actively monitoring the ongoing activities within company for maintaining books of company. She has an ability to collect, track and analyse large amount of data without added stress. Penchant for perfection and ability to maintain accurate records. She has a clear understanding and curiosity regarding industry trends, process improvements, coordinating within company and externally for company fulfillment. She throughly marks to timely reporting to clients, vendors, authorised signatories and keeping them abreast of current work.
Amruta Shantaram Naik
Asst Manager- Finance
Amruta Shantaram Naik, Graduate From University of Mumbai, She Is Highly Competent Account's Department with 10 Years Experience responsible for the managing the daily activities including overseeing all aspects of accounts.As an Account's key achievements will likely be related to sales growth, client retention and so on. Identify your best achievements and draw attention to them in your summary.
Hanisha Mirchandani
General Manager- Human Resource
An human resource specialist who has her foot prints in all the Big 4s of the auditing world and educated with a Masters in Human Resource Management from the University of Reading (UK), she is adept at handling compliance, relationships and people!
Junaid Khan
Associate Manager- Operations
Junaid has a demonstrated experience in Supply Chain Management Industry as an Auditor. A person who believes in collaboration and teamwork. He accomplished his post-graduation degree in MBA specialized in Marketing. With his splendid skill set like Problem-solving, Time management, Adaptable his vision is to grow steadily with the organization. Enthusiasm for learning and experiencing new things makes him lucrative.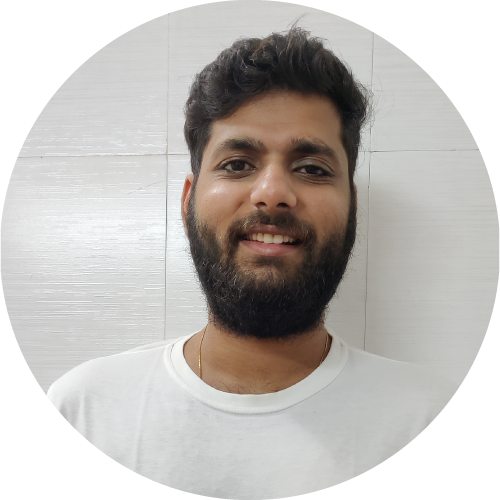 Urjit Sharma
Associate Manager- Operations
Urjit has done his MBA in Operations and has joined us to prove his team management, communication and critical thinking skills in order to help us achieve the company goals while keeping the company's mission and vision in mind. Urjit, at Epitome, is a Project manager working to help our clients get the best of service in the market and seeing that all the needs of our clients are met. Urjit's attention to detail attitude and grasping power makes him a fast learner with good efficiency, thus making him an excellent employee. Urjit gives all of his projects the priority that they need which helps him convert the projects to their maximum potential. Urjit is also a fun-loving, enthusiastic person who fits in well with the office environment.
Mayur Nivate
Manager- Vendor Procurement
Mayur is a passionate and energetic candidate who comes with a blend of industry background experience and aims to play a Team role within the organization. He has a Market Research experience of more than 2 Years and the rest of his experience is from industries like BPO, KPO, Technical, Logistics etc. He is mainly responsible for holding grip on the Partner engagement department where he will be solely responsible for engaging the company across different regions. Mayur comes from a Mechanical Engineering background and completed his graduation in B.com also loves to connect with new people, play sports, and travel to explore new places. Mayur keeps himself motivated and aims to grow together with the team.
Rupesh Sawant
Manager- IT
Rupesh, the Head of our IT dept comes with a vast experience in the field of IT and at Epitome & Klpta he is in charge of complete IT Infrastructure and Networking and Managing Servers. He holds the experience of 10 years in the field of IT alone and is capable of troubleshooting any of our IT issues. He holds a Diploma degree in the field of IT and he loves to Sing and Dance and is always a centre of attraction.
Mayank Rajput
Sr System Administrator- IT
Mayank, the Senior System Administrator in our IT department, has extensive IT experience with Epitome & Klpta. He is currently responsible with a comprehensive IT infrastructure management professional with experience in IT strategy, planning, implementation, compliance and operations in various verticals. He has 6.5 years of experience in the IT industry and is able to troubleshoot all our IT problems. Mayank holds a degree in the field of IT and graduated from the University of Mumbai, he also enjoys photography and trekking.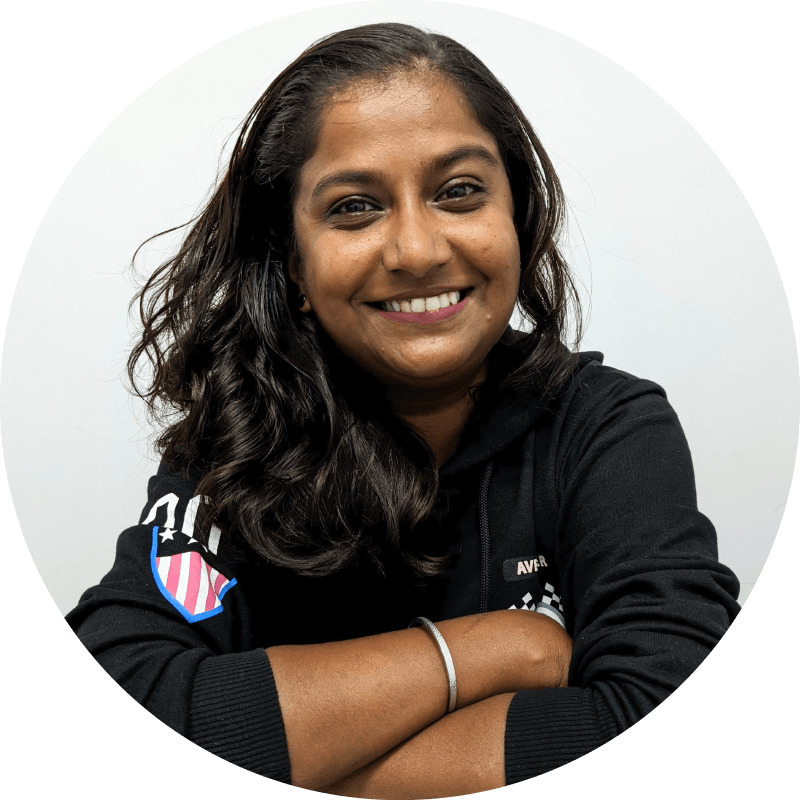 Pratiksha Mone
Associate Manager- Operations
Done Business management studies at Mumbai university and started her carrier with JP Morgan for the next 2 years. Due to some issues changed the field to Customer service with Bookmyshow with 5.5 yrs of experience. Foodie person, mad for cricket, outing is of the most favourite hobby, love to make friends, focused towards work and give my best in it.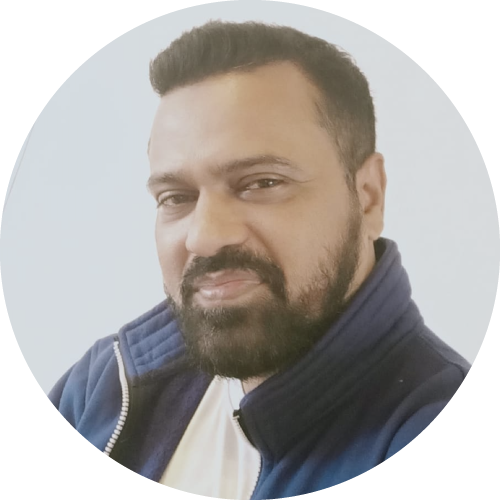 Suleman Shaikh
Sr Manager- Business Development
A seasoned professional with vast experience in the market research industry. Excellent client developments skills and beliefs in personalizing his approach to maintain a positive and professional business relationship. Team player with capabilities of managing multiple tasks. Great candour and always open for suggestions and feedbacks. Always eager to learn and will not shy away from bending ears for clarity. Loves to travel and explore new places.
Ashish Surinder Singh
Associate Manager- Operations
Ashish did his graduation from the University of Mumbai and his Masters in Marketing from Mumbai's Educational Trust, Bandra. Always had a keen interest in Operations, Market Research and Analytics. He likes to go on treks and solo long rides.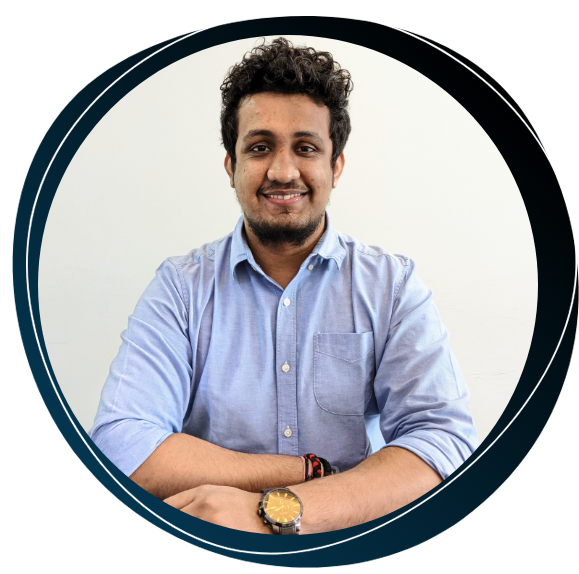 Suraj Arora
Sr Executive- Human Resource
Suraj Arora comes from an MBA background with rich experience & perspective in recruitment, he is responsible for end-to-end recruitment strategy across all requirements, employee onboarding & compliance. He also looks after employee management and welfare activities.